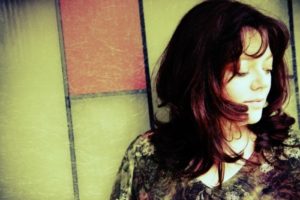 An Evening with Spirit
Join Medium Lauren Rainbow as she brings to you an evening of Messages from Spirit!
This is a wonderful and powerful opportunity to witness an evidential medium connect with our departed loved ones and bring validation and messages to some audience members.
Lauren Rainbow is a spiritual medium with over a decade of experience communicating with the other side. Working with the energy of joy and heart-centeredness, Lauren has learned delivering messages to loved ones left behind brings them peace and closure.
Lauren considers it a great blessing to open the hearts of those in grief and empower them to find complete joy in their lives.
Lauren Rainbow has been a featured guest on Radio Stations around New England, including WZID, WOKQ and WLNH. She has been a regular guest on Hay House Radio and appeared on FOX News. She has opened her own space, the Centered Heart Studio, dedicated to the exploration and development of spirit communication.
Visit Lauren's website HERE.